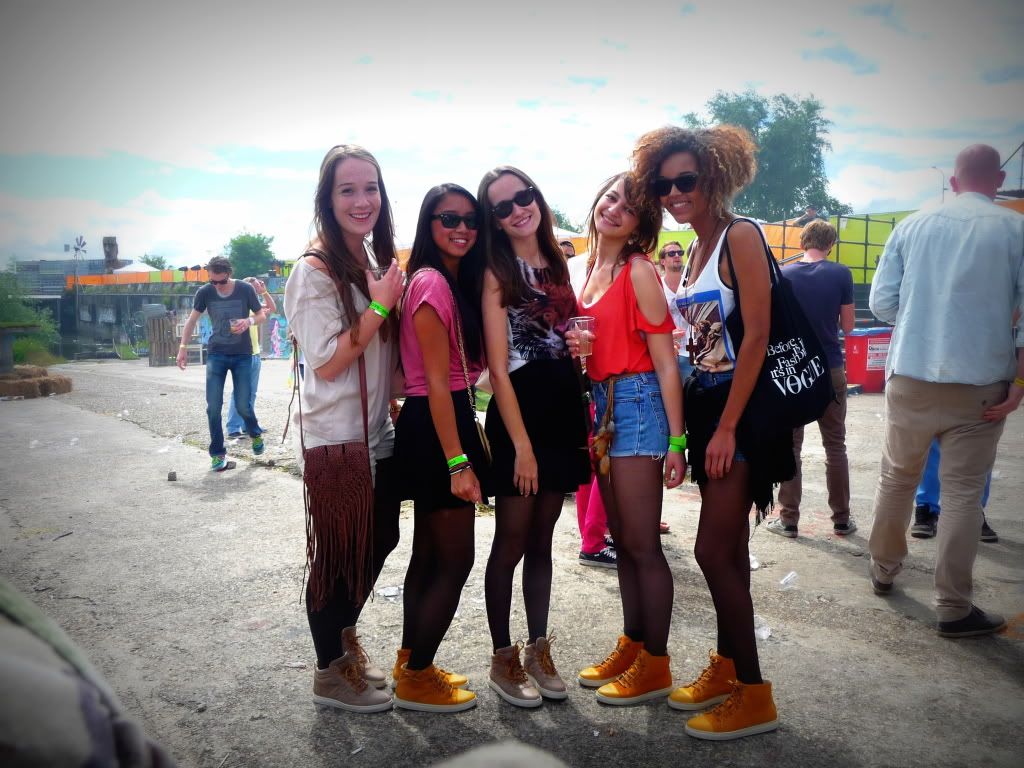 photos by puur pr, jan and me. The shoes are Fretons by Fred de la Bretonière, in stores in September.
What happens when you give the same shoes to a bunch of editors, bloggers, stylists and pr girls, and tell them to have the time of their lives at a festival? Well, we all had SO much fun! It was my first time at a festival, and I really liked everything about it. The sun seemed to enjoy the day as well, because the weather was perfect. The shoes are extremely comfortable and grabbed a lot of attention during the entire day. Lots of random people asked why all five of us were wearing the same sneakers and they all responded very cool when we told them that we were promoting these beauties.
I'm actually wearing the same sneakers today, while I'm enjoying a few days in Paris. I'm visiting my school and future apartment while spending some qualitytime with my Mom. Will be back on Saturday, but I already scheduled a few posts in the meantime. Enjoy your week!